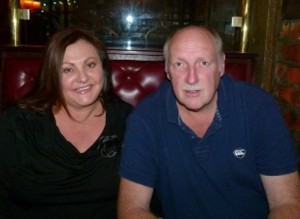 I am Sonja Peters, the owner of HiBearNation Teddy Bears.
I have been an arctophile* for many years. I wanted to have a specific Teddy Bear and could not find one anywhere, so I decided to make my own Teddy. Now I am so glad I did, as it allows me to enjoy this immensely creative process.
In the beginning it was a case of trial and error. I made many mistakes, but with perseverance and the help of other teddy bear artists, I have developed my own style and patterns. I am now creating my own Teddy Bears under the name of HiBearNation.
I started out in the winter of 2013. During the winter months I am not that busy with my other job, which is in the hospitality industry, so just like bears, I also hibernate in winter.
My husband, Björn, soon joined me in this creative process of bear making and he came up with the catchy name of HiBearNation. Now we are working partners and we are busy throughout the year creating the most adorable HiBearNation Teddy Bears.
*Teddy Bear Collector
COPYRIGHT

©

2014 – 2020@ HIBEARNATION
All rights reserved
Save
Save